68% Would Recommend Invoice Finance To Fast-Growing Companies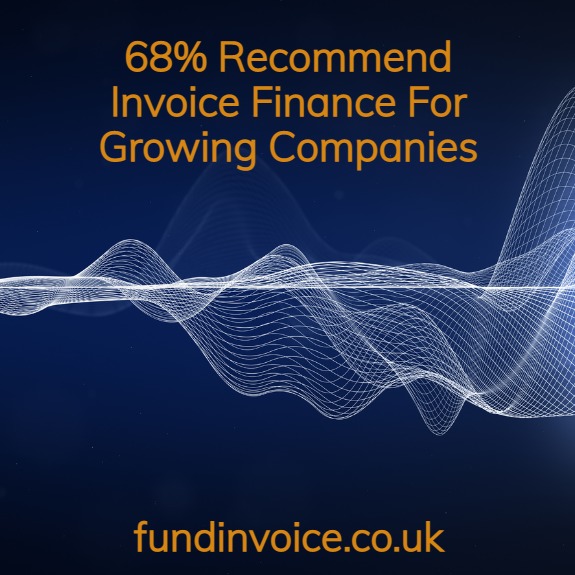 Our research has already confirmed that there is a link between using invoice finance and enabling fast growth. We wanted to poll the opinions of existing users to see if they would recommend factoring and invoice discounting to businesses that were fast-growing.
Finance For Fast-Growing Companies
A random sample of existing invoice finance users was asked if they would recommend using factoring and invoice discounting to fast-growing companies. 68% of respondents said that they would recommend invoice finance to fast-growing companies.
When a business goes through a period of fast growth it can often need funding in order to keep pace with the payment of expenses as its business expands. Traditional forms of finance, such as bank overdrafts and loans, are normally made for a specific sum, hence they don't grow in line with turnover. Invoice finance is the opposite, as you raise more invoices, so you get more funding released.
Use Of Invoice Finance For Fast Growth
Previous fast-growth sector research has also identified a higher than average concentration of invoice finance users amongst the segment of businesses that are fast-growing, it is especially high amongst the segment of "maximum growth" businesses - those that can't grow any faster, even with more capital.
Access To Invoice Finance Companies
If you would like to discuss funding, or getting access to invoice finance companies, for a business please contact Sean on 03330 113622 or request a callback.
---
Source: Invoice Finance And Late Payment Survey - October 2015 (100 respondents - all existing users of invoice finance).