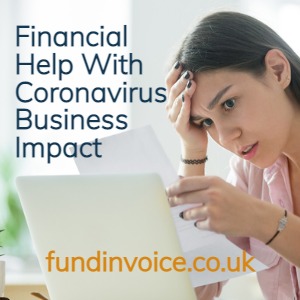 Thank you for your support. Like many, we are a small business that very much appreciate the ongoing support of our customers, introducers and panel of finance companies. They are keeing us going during these difficult times and every new enquiry, or introduction, helps us battle through this adversity.
Coronavirus Business Finance Resources
In response to the crisis, we have pulled together a number of resources to help businesses that are affected by the novel coronavirus outbreak, COVID-19. This news release is compilation of all the help and support that we have published recently, regarding the pandemic. Some of the articles include links to external information and resources.
Our most recent edition of FundingVoice magazine contained a number of articles to support companies that have been affected.
At present, pretty much all aspect of life have been affected by the virus. At the time of writing, the UK is in lockdown, like many other countries, which is making normal trading very difficult for many. However, many companies have adapted to remote working via technology, in order to carry on. Fortunately, many of our the members of our funding panel already had contingency plans in place for events such as this. Therefore, we are able to offer almost seamless continuity regarding access to business funding.
Coronavirus Emergency Business Finance
We have produced articles about a variety of different scenarios, where companies may find they need additional cash flow support, to get through this crisis. These are available for you to read, and we can provide further support if required:
Posted: 31st of March 2020