Customer Research Services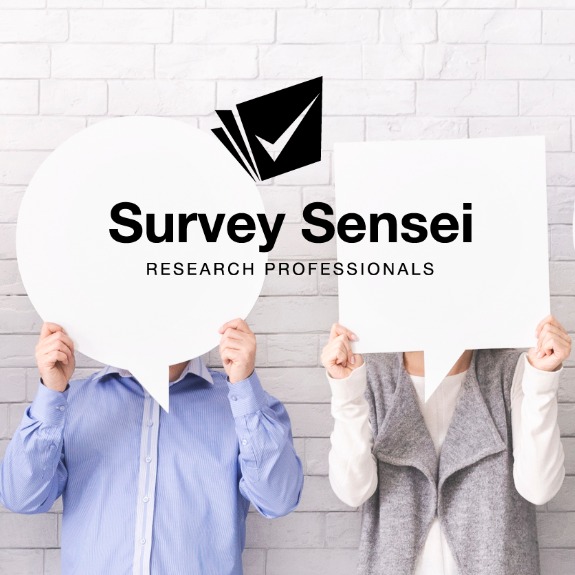 Online or telephone research services are provided by our "Survey Sensei" research team. All research is conducted using a questionnaire that you agree in advance.
The results will be analysed and the findings reported back to you, on a one-off or regular basis.
Survey Sensei - Professional Research Services
Survey Sensei specialise in research projects and can help you with all types of surveys and professional research services, including:
Customer Satisfaction Surveys - monitoring satisfaction levels & spotting issues, so you can take action.


Lost Customer Exit Poll Surveys - finding out why you lost potential sales or lost existing customers.


Market Research Surveys - understanding what target customers think.


Staff Surveys - seeking feedback from your staff and/or other parties that you deal with.
Unlike many of our competitors, we can also handle small research projects.
Customer Satisfaction Surveys
Our founder, Glenn Blackman, has over 25 years of experience within the sector and has helped numerous businesses improve their performance and business results, through his unique approach to the use of customer feedback capture.
Our purpose is to help organisations structure effective customer feedback programmes, that will allow them to increase revenues, and retain customers
In addition to undertaking our own research programmes, we also assist customers with online, or telephone-based, research projects of their own. Respondents are contacted on your behalf, and interviewed, using a pre-agreed questionnaire. The interviews will be analysed and the results sent to you. An insightful summary report can also be prepared if required.
We can offer a comprehensive customer satisfaction monitoring service via customer surveys and polls. We work closely with our clients, tailoring our approach to ensure that we get them exactly what they need from any research that we conduct.
If you wish, Survey Sensei can seek new business referrals from customers or prospects, in the course of undertaking the research.
Pricing
The pricing is dependent upon the nature of your project, so will be discussed with you once your requirements are understood. We tend to find that we are very competitive when compared with other quotes already received.
Benefits Of Customer Research
Customers often say that it makes them feel important to be asked what they think.
In many cases, they will tell a third party what they will not tell you.
Finding out what your customers or prospective customers think can help you. You can use this information to:
Increase new sales and reduce lost sales.


Improve customer retention by measuring and improving customer satisfaction levels.


Follow up on new customer referrals that are identified from interviews.


Create public relations (PR) material for your business e.g. statistics or quotes for use in articles, or on social media.
How It Works
The research service is simple, and works as follows:
We agree on the work that you want us to undertake, who we are to contact and the questionnaire that is to be used. We can design this with your input and approval.


We undertake the interviews and send them to you (if required).


If needed, we can analyse a number of interviews and produce a summary analysis report.


For ongoing monitoring and improvement, we can repeat this activity regularly, to identify changes and target improvements.
The questionnaire can include quantitative questions e.g. rate particular aspects out of 10, and qualitative questions e.g. why didn't you buy? We recommend that surveys should always include some open questions so that customers can raise issues that you might not have even realised existed.
Our Flexible Approach
We are able to take a flexible approach to help our clients achieve their goals through capturing feedback. Working with you we will develop questionnaires that get the information you want, in the level of detail that makes that feedback useful to your organisation. This means you have tangible information on which to take action.
Tailored Not "One Size Fits All"
Rather than taking a "one size fits all" approach, or leaving you to structure and design your own surveys, we work with you, adding our expertise, to ensure that your tailored survey delivers actionable results. We can take the hassle out of the process by doing the work for you, whilst you remain in control.
Escalation For Action
If an interview warrants intervention from your organisation, we can arrange for that interview to be escalated to the appropriate person, so that they can take immediate action to rectify the situation.
New Business?
We can even structure studies to maximise the chances of receiving repeat business, or to generate new customer introductions. In this way, some surveys can provide financial benefits to our clients.
360 Degree Feedback?
A comprehensive research programme can take in all aspects of your organisation, to gain 360-degree feedback from customers, staff, suppliers and other parties that interact with you. This feedback can be acted upon to improve the performance of your organisation.
---
Further Resources
---
Survey Sensei is a division of FundInvoice LLP