Business Loans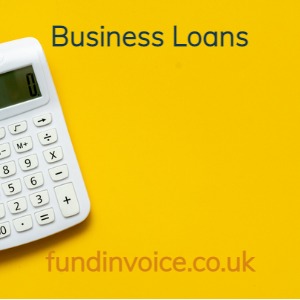 Looking for a straightforward business loan (also sometimes called a commercial loan)? We can help you find what you need.
A commercial loan is for a fixed sum repaid over a fixed period (called the "term" of the loan).
We have specialist partners that can help you access the best interest rates, from lenders that will take a flexible approach and be sympathetic to difficult circumstances.
---
For help, complete the green box quote request on this page, or: call Sean on 03330 113622.
---
How Much Can You Borrow?
You may want to know how much you can borrow using a business loan. The amounts you may be able to raise are as follows:
Unsecured Loans
Up to £200,000.
A guarantee from your company director(s) may be required.
Secured Loans
Between £150,000 and £1,000,000.
A charge over all company assets or property (typically a second or subsequent charge) may be taken.
Property loans, for property development and investment, up to £10 million.
What Is The Term Of A Commercial Loan?
This is the normal term of a commercial loan, the period over which the loan is repaid? This can range between 3 months and 10 years.
What Can The Money Be Used For?
You can use it for almost any purpose. These are a few examples of possible uses:
Paying tax or VAT.
Bridging loans.
Financing management buyouts (MBO), buy-ins, acquisitions and business purchases.
Purchasing stock or equipment.
Improving your working capital and cash flow position.
Expanding your business.
Refurbishing property.
Bridging short periods of time.
Cash Flow Loans
If you already have an invoice finance facility (or are seeking one) you may be eligible for a cash flow loan to top up the amount of funding that you receive. This is a fixed sum, in addition to your normal factoring or invoice discounting funding levels, with the fixed sum repaid over a fixed period, called the term. Several of our invoice finance partners offer cash flow loans.
---
Other Information
Further information about loans: