Outsourced Payroll Services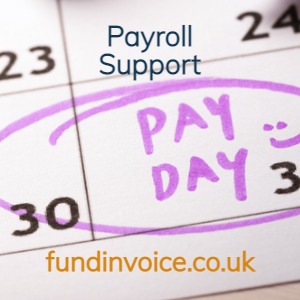 Increasingly businesses are seeking to outsource the task of running their payroll (the system used to pay their staff's wages).
These outsourced payroll services can be particularly helpful to businesses with large numbers of employees such as recruitment companies e.g. temporary staff agencies.
However, they can be equally relevant to any kind of business that employs any number of staff.
Options For Outsourced Payroll Services
The outsourcer may undertake the Payroll function on a standalone basis or as part of a funding package e.g. through factoring or invoice discounting. In this way, monies provided by the invoice financing facility can be used to settle the payroll.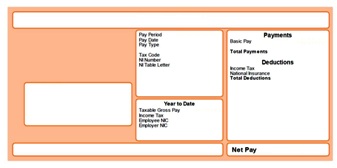 We can introduce you to providers that will handle your payroll function for you, taking away the administrative burden. You can use this service on a standalone basis or as part of a funding and payroll package.
These services can reduce the administrative burden of dealing with employees, PAYE and the DSS.
How Does It Work?
A business payroll services provider can:
Process timesheets produce and despatch payslips directly to employees.
Pay your employees by electronic funds transfer.
Issue P45s to staff that leave and P60s/P35s each year.
Handle queries from staff, the Inland Revenue and the DSS.
Background checks on contractors (in some cases).
Funding If Required
We can also introduce you to financiers that will fund your staff wages bills each week or month alleviating the cash flow headache.
Accountancy Services
In addition, we also have access to providers that can offer a "virtual accountant" service to take care of all your accountancy needs at a reduced cost.
More Information Or A Quote
For more information or a quote, call Sean on 03330 113622 or request we call you back.