Glenn Blackman, MBA
Profile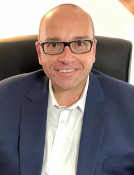 Glenn Blackman MBA is the Managing Partner at FundInvoice LLP a leading business finance brokerage that offers a free, independent, quote search service for invoice finance, factoring, invoice discounting and other forms of business funding.
Author of "The Startup Wizard - How To Start A Business", "Selling Without Shaking Hands - How To Sell From Anywhere" and numerous finance and research related articles. Blogger, business finance commentator and marketing specialist. Founder of the UK Invoice Finance Research Group on LinkedIn and a regular speaker at conferences and key events. Founder of Free Marketing Ideas.
MBA in Applied General Management. See Glenn Blackman's Bio.
---
Career and Achievements To Date
FUNDINVOICE LLP
Partner
September 2013 - Present
Glenn Blackman is the Managing Partner, with responsibility for marketing, at FundInvoice LLP, a leading business finance brokerage offering independent, business funding, invoice finance, factoring and invoice discounting search services. FundInvoice also handles trade finance, asset finance and other commercial finance facilities.
FundInvoice were the winner of the award for "Invoice Finance Quote Search Services Provider Of The Year - UK" in 2022 and "Best Invoice Finance Brokerage - UK" at the European Enterprise Awards 2021. The business has also been Finalist at the Business Moneyfacts Awards for 9 consecutive years from 2015 to 2023.
Launched "FundingVoice" Magazine - a free e-magazine with advice, tips and articles relating to business cash flow.
Authored numerous finance and invoice finance-related research articles, and infographics.
The research included insights into the funding of new start-ups, fast-growing businesses and existing users of invoice finance.
Managed the UK Invoice Finance Research Group on LinkedIn, building the membership and sharing research findings.
Directed, developed and implemented the partnership's marketing and online marketing strategies.
Managed all aspects of the partnership's finance and banking.
Delivered numerous invoice finance related invoice finance insights via my Invoice Finance Blog.
A requested speaker at key events.
FREE MARKETING IDEAS
Founder & Business Owner
May 2021 - Present
Founder of Free Marketing Ideas, a site promoting low-cost marketing ideas for businesses and offering the "How To" Marketing Toolkit & Templates.
SURVEY SENSEI
Founder & Business Owner
November 2019 - Present
Founder of Survey Sensei, the research team within FundInvoice, that conducts customer satisfaction monitoring programmes.
CASHFLOW ACCELERATION LTD
Co-Founder & Business Owner
August 2003 - September 2013
Founder of Cashflow Acceleration Ltd, an invoice finance brokerage.
Directed all aspects of the company's marketing and online marketing strategies.
Authored numerous articles regarding invoice finance and market research relating to invoice finance.
Built the business to become national "Finalists" for the Business Moneyfacts Asset Based Finance Broker of the Year Award 2013, 2012 and 2011.
Founder of the UK Invoice Finance Research group via LinkedIn which aims to share invoice finance-related research to aid the expansion of the invoice finance market.
Launched Cashflow Magazine
IMPROVIA LIMITED
Founder & Business Owner
June 2000 - September 2013
Founder of Improvia Limited which provided research services.
Historically it also provided consultancy services working with a wide range of different and diverse businesses, including a number of different invoice finance companies, on a variety of projects which have included:
Marketing planning & implementation
Marketing & customer research
Business strategy development
Executive mentoring, management training & development
Product management & product development
Project planning & implementation
BARCLAYS BANK PLC, SALES FINANCING
Marketing and Products Manager
Executive Member of the Board
Apr 1997 - Mar 2000
Established the Working Capital division within Corporate Banking.
Lead and coached a team of managers responsible for all aspects of Marketing, Product Management, Electronic Delivery and Communications.
Achieved delivery of a range of web-based electronic delivery products, using internet technology, to over 70% of the customer base.
Produced and delivered electronic delivery training to all customer-facing staff.
Managed product promotions and a wide range of marketing initiatives that delivered growth of 60% in customer advances during 1998/9.
Created an industry-leading electronic delivery demonstration package and provided related training to the sales force.
Established and developed a comprehensive suite of communications media.
Directed the most successful conference in the company's history.
Receivables Financing Programme
Project Manager
Apr 1995 - Apr 1997
Seconded to New Business as Section Manager responsible for the training and recruitment of a new team of Sanction Officers.
Managed market-wide customer research and market research delivering a comprehensive understanding of customer needs within the receivables financing market. This was used to support market segmentation and to develop the customer proposition for the company's strategic marketing plan.
Responsible for Bank Reconciliation and Portfolio Management Projects.
Delivered an operational model, and the design for the risk management & pricing processes.
Other projects included facilitating service quality improvement workshops, service quality analysis and delivery of a change programme plan.
Client Relationship Manager
Jan 1994 - Apr 1995
(previous 3-month secondment)
Negotiated all aspects of customer's facilities and pricing for a portfolio of 85 customers, with c. £14m funds out.
Achieved stringent bad debt targets and formed long-term relationships with customers.
Successfully managed collect-outs including exposure to customer fraud.
Credit Underwriting Manager
July 1992 - Dec 1993
Managed a team of underwriting staff, that achieved targets for speed of decision-making and customer service.
Sanctioned underwriting decisions up to £200K and achieved target levels for debtor losses.
New Business Department Supervisor
Oct 1990 - Jun 1992
Sanctioned new business proposals with exposures of up to £100K.
Analysed new business propositions, including large complex invoice discounting deals and presented recommendations to board directors.
BEXCO LIMITED
Account Controller
Oct 1988 - Sep 1990
Managed a portfolio of international trade finance customers with responsibility for all aspects of import and export documentation.
---
Qualifications & Training
MBA in Applied General Management, specialising in The Psychology of Leadership & Motivation, Strategy Development & Implementation, Organisational Development, Complexity Theory and Marketing.
Association of British Factors and Discounters Certificate and Diploma.
Institute of Credit Managers Stage 1 and Credit Management Stage 2.
Dun & Bradstreet Credit & Financial Analysis Certificate.
Supervisory Studies (BTEC), 2 "A" Levels and 10 "O" Levels.
Attended numerous courses regarding general management, team building & leadership, negotiations, product management, marketing, research and project management.
---
Personal
Other Interests: Kayaking, fishing, golf, film, eating out and travel.