Specialist Help For Your Industry Sector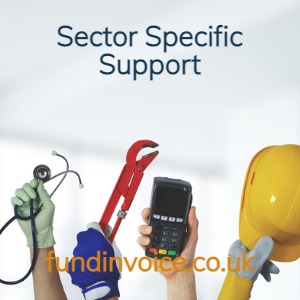 FundInvoice is able to assist just about any industry sector with some form of business finance.
REQUEST A CALL BACK TO DISCUSS OPTIONS or call Sean Morrow on 03330 113622.
---
However, there are some particular sectors that we have specialist resources to help:
Sectors We Can Help
This is a full list of all the Standard Industry Classification codes that we can assist, in nearly all cases there are specialist finance options available.
You can also read about some of the trades that we have helped access business funding.