Testimonials Regarding FundInvoice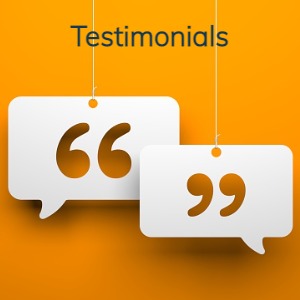 We have successfully helped a number of businesses find finance and below you will find testimonials from satisfied clients of FundInvoice.
If required, we will gladly put you in touch with clients that we have worked with in the past that can vouch for our team and the quality of the service that we provide.

Read our latest: Customer Ratings & Reviews.
Below are just a few examples of what our customers have said about us.
Client Testimonials:
Testimonial From A Confidential Invoice Discounting Client
We recently received this very positive testimonial from the Managing Director of a company that FundInvoice were able to find a Confidential Invoice Discounting facility with a major UK bank:
"Sean and his team provided a lot of very useful assistance
in determining the potential providers of Confidential Invoice Discounting facilities
which has improved our cash flow significantly and is allowing us to grow substantially"
The Managing Director of a CID Client
---
Testimonial From A Publicist
This testimonial was from the owner of a publicist that Sean assisted:
"You have been great.
Will definitely refer others to you."
The Owner of A Publicist
---
Testimonial From The Financial Controller Of A Recruitment Company
We received this testimonial from the Financial Controller of a Recruitment company that FundInvoice were able to find an invoice finance facility with an independent invoice finance company:
"I would just like to take this opportunity to thank you for all your help
to enable us to reach a speedy and satisfactory conclusion."
The Financial Controller Of A Recruitment Company
---
Testimonial From A Non Recourse Confidential Export Invoice Discounting Client
We received these kind words from a temporary recruitment company that we were able to help find a non recourse (bad debt protection), confidential export invoice discounting service :
"I was put in touch with FundInvoice to assist my company with invoice financing
solutions and would like to highly recommend them. Their industry knowledge was excellent
and we experienced a professional and friendly service. For anyone looking for
invoice financing options I would recommend FundInvoice to anyone as a first point of call."
The Finance & Operations Director of an Export CID Client
---
You can also read testimonials about FundInvoice from banks and invoice finance companies.