FundingVoice Magazine - Business Finance Offers And Discounts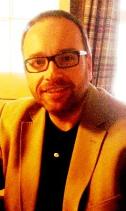 Welcome to "FundingVoice" Magazine, the free magazine that keeps you up to date with the latest business finance offers, deals & discounts, as they become available.
Subscribe & Save Money
SUBSCRIBE TO FUNDINGVOICE MAGAZINE - FREE
FundingVoice also includes research, tips, articles and advice from experts about improving the cash flow of your business, invoice finance news, access to funding and credit control support.
Case study - 42% Saving For A Company Via FundingVoice Magazine.
Read Back Issues & Articles
You can also read back issues of the magazine and some of our articles.
Contribute An Article Or Content
Articles are often contributed or co-written by expert authors on subjects such as newly launched finance offers, credit control, avoiding bad debts, accessing sources of funding, invoice finance, factoring, invoice discounting, research and cash flow forecasting.
If you would like to contribute to future editions please get in touch. Please read the terms and conditions for article submissions and the editorial guidelines as articles are only accepted subject to these terms and conditions being accepted. Also see our editorial calendar for publication date and submission deadlines.
Subscribe Free Of Charge
If you would like to receive future editions straight to your inbox please subscribe for free.
Glenn Blackman EDITOR