Sean Morrow
Profile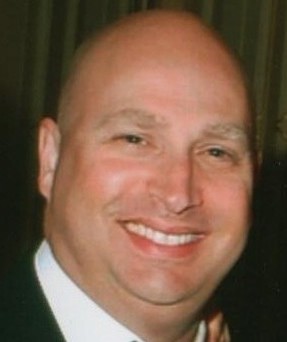 Partner in FundInvoice LLP the award-winning research-based, free, independent factoring, invoice discounting & commercial finance search and support service. Following many years of experience in the factoring and invoice discounting marketplace, including experience within Client Management, Project Management, Strategic & Business Management.
---
Career and Achievements to Date
FundInvoice LLP
Partner
September 13 - Present
Founding Partner in FundInvoice LLP an award-winning brokerage that offers independent support to businesses and arranges factoring, invoice discounting, trade finance, asset finance and commercial finance facilities.
Assisted numerous clients with business finance advice and the provision of an independent search service for quotations.
Developed relationships with a large number of invoice finance and commercial finance companies sourcing the latest offers and discounts for clients.
Managed to find clients savings of an average of 29% of the fees they were quoted elsewhere.
Contributed to the business' online debate and promotion of invoice finance as an alternative source of business finance.
Cashflow Acceleration Ltd
Co-Founder
August 03 - Present
Sean Morrow was responsible for developing Cashflow Acceleration from its inception offering independent advice to numerous businesses and arranging factoring, invoice discounting, trade finance, asset finance and commercial finance facilities that led to a year on year increase in business volumes.
Developed relationships with numerous providers of factoring, invoice discounting and commercial finance establishing Cashflow Acceleration as a 'prime' introducer with many of them.
Responsible for providing numerous businesses with improved factoring, invoice discounting, trade finance and asset finance deals including cheaper fees and increased funding and working capital options.
Venture Finance PLC
Client Manager
July 01 - July 03
Successfully managed a mixed portfolio of factoring, invoice discounting and stock finance clients for Venture Finance.
Successfully managed to collect outs of outstanding sales ledgers.
Achieved all targets for income and service (not one client lost due to poor service).
Close Invoice Finance Ltd
Operations Manager
June 00 - June 01
Lead and delivered Process Improvement project, successfully introducing numerous procedural/efficiency improvements that doubled the efficiency of the processing departments within Close Invoice Finance.
Successfully aligned the procedures and processes of both operations centres to meet risk targets as set by the board.
Increased sales productivity by introducing procedure training manuals and new documentation for the Sales and Survey teams, reducing the duration of a salesperson's learning curve by 33%.
Enabled Close Invoice Finance to become compliant with CIFAS regulations and the Data Protection Act.
Client Manager
September 97 - March 01
Successfully managed a mixed portfolio of factoring, invoice discounting and stock finance clients.
Successfully managed collect outs of customer sales ledgers.
Achieved all targets for income and service (not one client lost due to poor service) and bad debts.
Recruited and managed a complete client service team including credit controllers, relationship assistants and processing staff.
Underwrote a number of new business deals.
Barclays Commercial Services Ltd
Client Manager
March 96 - September 97
Successfully managed a portfolio of factoring clients without any loss due to bad debts or client loss due to poor service.
Project Manager
Increased sales by leading and delivering a project to simplify the Prime Debtor Concentration calculation for businesses with significant debtor concentrations.
Responsible for team selection, approach, progress reporting and production of recommendations presented to the Barclays Commercial Services board.
Business Co-Ordinator - IT Project
November 94 - March 95
Business team leader for an IT project that created electronic invoice delivery for clients - successfully rolled out to all factoring and invoice discounting clients.
Managed all aspects of training, test/acceptance criteria and the production of new documentation.
Manager - Invoice/Microfilm Departments
March 93 - February 96
Successfully managed two departments, invoice processing and microfilm, meeting efficiency rating targets.
Introduced a new management structure, for the operation areas which improved management controls/techniques and efficiency within the area.
Responsible for the production of the first job descriptions for the operations areas.
Produced various new working procedures.
Responsible for strategic technology improvements within the departments i.e. image scanning of sales invoices.
Senior Credit Underwriter
January 92 - March 93
Successfully underwrote non recourse debtor credit limits and recourse funding limits for non-recourse and recourse clients meeting all service and bad debt targets.
New Business Department Supervisor
November 09 - December 91
Sanctioned new business proposals for factoring and invoice discounting.
Analysed new business propositions, including large and complex factoring and invoice discounting deals. Responsible for presenting recommendations to the board of directors.
Senior New Business Surveyor
August 89 - November 90
Responsible for surveying the largest and most complicated deals, covering invoice discounting, factoring and Barclays banking clients (overdraft lending).
Credit Controller
March 88 - August 89
Responsible for credit control of outstanding clients sales ledger and collecting outstanding debts (invoices) for a portfolio of factoring clients.
Golding Stewart Wrightson Ltd
Re-Insurance Clerk
March 86 - February 88
General bookkeeping and account reconciliation for re-insurance.
---
Further Training
Team Leadership.
Managing Relationships at Work.
Outward Bounds Management Course.
Advanced Negotiating Skills.
Information Mapping.
Project Management.
Management Development.
Factors and Discounters Association Legal Documentation Course.
Client Management Workshop.
Asset Based Lending Course.
'Tallships' Outward Bounds team Building Course.
Professional Qualifications
Dunn & Bradstreet Credit & Financial Analysis Distance Learning Course.
Factors and Discounters Association Certificate - Distinction.
Factors and Discounters Association Diploma.
Interests
My interests include golf, football, rugby and I am an avid film fan.