Retail Finance for Retailers, Shops & Stores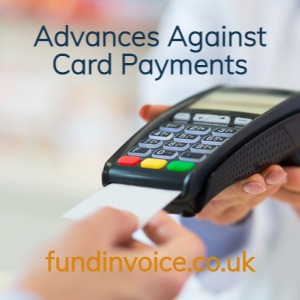 Retailer finance can be provided via a product that has been launched specifically for retailers, shops and stores within the retail sector. It is often called a merchant cash advance, or a business cash advance. Is uses a percentage of your card payment receipts as a means to repay the finance over an extended period of time.
As repayments are linked to your takings, if takings dip, or are seasonal, your repayments are also reduced.
Retail Finance
The product gives the retailer a cash injection of up to £150,000, based on their future sales, which can be used for any purpose within their business such as:
Funding working capital requirements
Opening up additional retail outlets, stores and shops
Refurbishment and refitting of premises
Equipment purchases
Marketing and advertising bills
Payment of VAT, PAYE and staff wages bills
Any other purpose
The cash injection can be taken as a lump sum or in cash advances and it is repaid through debit card and credit card sales, typically over a 6 month period, using the retailers existing PDQ ("Process Data Quickly") terminal or machine. Ideal source of finance for fast-moving consumer goods (FMCG).
These types of businesses are amongst those that could benefit:
- Arts & crafts shops
- Restaurants
- Pubs (Public Houses)
- Car parts dealers
- Convenience stores
- Beauty salons
- B & B's (Bed and Breakfast)
- Florists
- Hotels
- Opticians
- Hairdressers
For more information about this innovative cash injection for retailers please contact us.
Further Resources
Details of a new Business Cash Advance (BCA) launched by one of our panel of funders to provide flexible repayments in respect of an advance against your card payments. This product is available to retailers and B2B suppliers that take card payments from other businesses.