Help Paying HMRC Tax Debts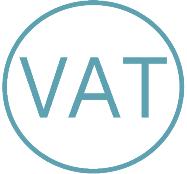 According to articles in Business Money and Accountancy Age (quoting Conrad Ford of Funding Options), there has apparently been a 13% increase in winding up petitions, issued by HMRC, between 2014 and 2015.
A concerning statistic.
A Solution For Companies
If a company is having problems paying HMRC (whether it's VAT, PAYE, NI or corporation tax etc.), and they have outstanding unpaid invoices raised to customers, we can often help as it is possible to raise money against those invoices through factoring or invoice discounting.
This money can be released very quickly and used to help settle any HMRC tax debts and liabilities. You can use this type of funding on a one off basis or retain it on an ongoing basis.
GET HELP PAYING HMRC or speak to Sean on 03330 113622, in complete confidence.
Further Help
Below is some more help regarding paying tax: