Get More - Pay 34% Less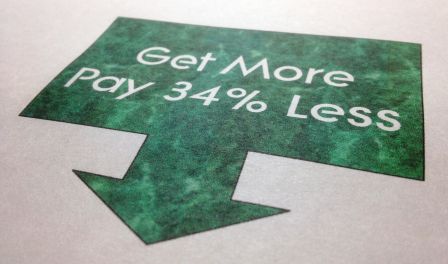 This is an interesting example of a 34% cost saving, that we have recently found for a client. However, not only are they able to save money, they can also get more services, and more funding, included within that reduced cost.
The client in this example already have a receivables financing facility, where they are handling their own credit control activity. They have had their prepayments reduced, which prompted them to start looking around.
We have found them:
A 34% cost saving on their fees.
A full credit control service included within the price.
An increase in prepayments back to the original level.
These are the benefits of using a broker service. You get that market knowledge that can help you overcome funding problems, but you also get that service without having to pay anything for it (the broker receives a commission from the funder but only if you go ahead).