Business & Invoice Finance, Invoice Discounting & Factoring Blog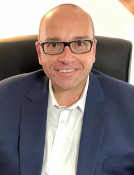 I am Glenn Blackman, welcome to my business & invoice finance, factoring and invoice discounting blog.
I have worked within the business funding and invoice finance industry since 1988, and I am a partner at FundInvoice LLP where we offer the UK's first market research led free, business & invoice finance advice and search service.
Glenn Blackman's Business & Invoice Finance Blog
I use the blog to share details of new product offers that I come across, our market research relating to business financing and growth, and to share any other interesting bits of news (or gossip!) that I hear that are relating to our industry or how to grow your business.
Invoice Finance Or Factoring With No Minimum Criteria

In the past, there were minimum size criteria applied to businesses that were seeking invoice finance or factoring.  Different providers would set the minimum size criterion at different levels, but used to reflect a fairly substantial volume of turnover, in order to make a facility viable.This practice is no longer the norm in all cases, with the emergence of selective invoice finance. A...

Receivables Discounting

Receivables discounting, sometimes called accounts receivable discounting (or A/R Discounting), is a business financing facility whereby the debts that your customers own you are sold to funder at less than the full face value i.e. at a discount.FIND OUT THE COST OF RECEIVABLES DISCOUNTINGReceivables means the monies that you are owed by customers. These can be invoices for goods or services that...

Cash Flow Finance

Cash flow finance is a term that can encompass all the invoice finance products and also some business loans. Even an overdraft might fall under that category. Pretty much any finance that is for working capital purposes i.e. not to buy an asset, could be included under this banner.APPLY FOR CASH FLOW FINANCEI thought I would check how easy it is for a company to find cash flow finance quotes...

Why Factoring Is Used

In my blog post yesterday, I wrote about the perception of one of the invoice finance providers that factoring is growing in popularity. To a certain extent, in recent times, the industry statistics do show a slight swing towards factoring products, as opposed to invoice discounting.This post just explains the reasons why companies use factoring rather than other forms of invoice finance.The key...