Invoice Finance, Invoice Discounting & Factoring Blog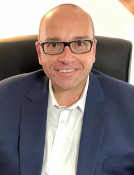 I am Glenn Blackman, welcome to my invoice finance, factoring and invoice discounting blog.
I have worked within the invoice finance industry since 1988 and I am a partner at FundInvoice LLP who offer the UK's first market research led free, invoice finance advice and search service.
Glenn Blackman's Invoice Finance Blog
I use the blog to share details of new product offers that I come across, our market research relating to business financing and growth, and to share any other interesting bits of news (or gossip!) that I hear relating to our industry.