#IFaware - Growth Finance
As part of our #IFaware campaign, to raise awareness of invoice finance, we have released another unbranded advert for invoice finance - "#IFaware - Growth Finance" which we hope you will help us by sharing our posts via social media.
The advert promotes the fact that 87% of existing users, that responded to one of our surveys, told us that using invoice finance had enabled the growth of their business.
Growth Finance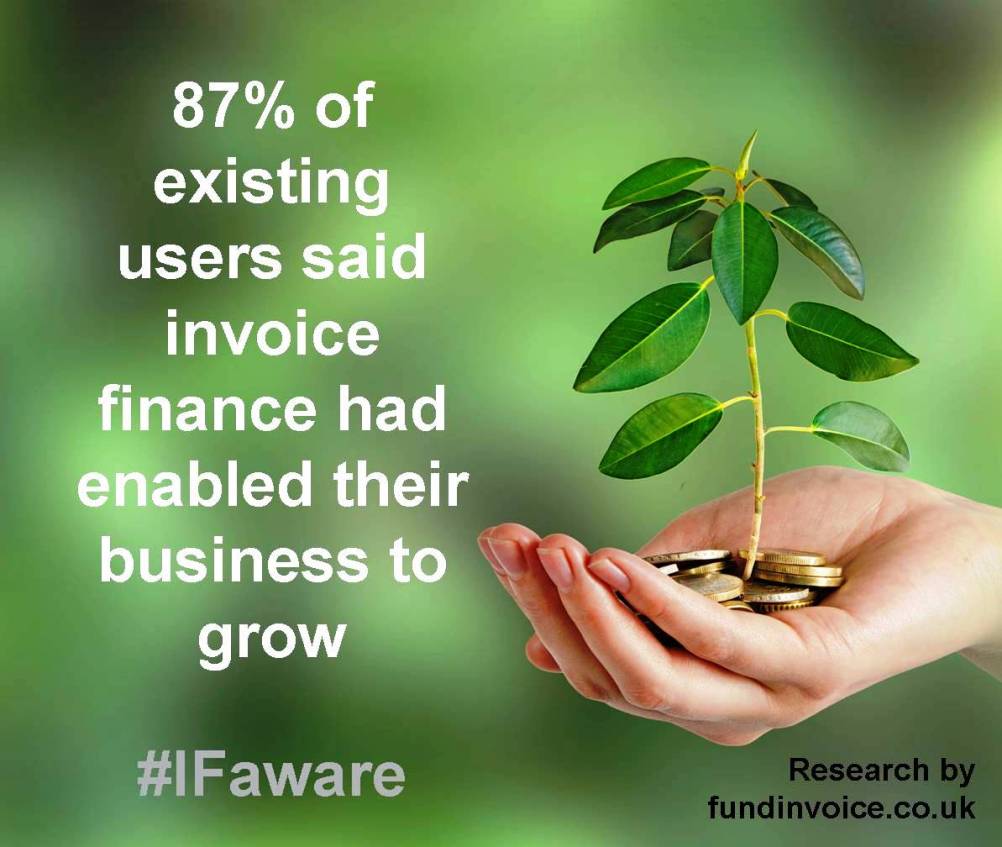 More About Financing Growth
The research mentioned above confirmed the link between using forms of invoice finance, such as factoring and invoice discountng and becoming a fast growing company. The advantage of these types of finance is that there is no limitation according to the amount of security you can offer, as your sales grow so does the amount of finance released.
As you raise invoices to customers, a prepayment percentage of each invoice value, is released to you. As the volume of outstanding invoices on your sales ledger grows, so does the amount of money that you can access. Other forms of finance, such as overdrafts and loans, do not work in this way, and can limit a fast growing company.
Help With Growth Finance
If you need help getting Growth Finance please call Sean on: 03330 113622 or use the application form on this page.