Finance Against Self Billing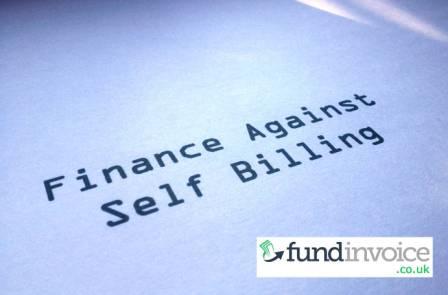 Self billing is a system operated by some large organisations whereby they effectively raise their customer's sales invoices rather than the customer. To use the self bill system, both parties must be VAT registered and there are a number of other requirements that are set out on the HMRC website.
You still have to wait to get paid for these transactions so you may want to raise finance against them, that is repaid when the customer pays.
CONTACT US TO DISCUSS FINANCE AGAINST SELF BILLING
Invoice Finance Against Self Billing Transactions
You can receive invoice finance against self billing transactions.
The process of getting funding against a self bill is normally as follows:
You will have entered into an annual contract with your supplier to allow self billing.


You provide the product or service to your customer.


Your customer sends you their self billing notification.


You would not normally produce a sales invoice but for the invoice finance company you will produce a sales invoice even though it is not sent to the supplier. The invoice finance company effectively treats the self bill as a proof of delivery (POD). So these are very secure transactions for them to fund.


The invoice financier will provide you with an initial payment against the invoice.


Payment from your customer will repay the finance company.