Trade Finance Price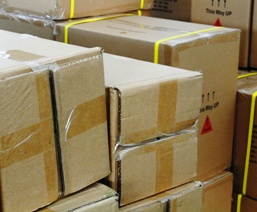 If you are considering using trade finance to fund your imports you will want to know what the trade finance price is going to be for your company.
The pricing varies according to the size and nature of your business but a good way of getting an idea is to see an actual example of a trade finance price that we have found for another company.
This was a quote that we found for a client recently:
The Company
Our client handled the supply and installation of commercial printers. They had an annual turnover of £2.8m and they had the opportunity to purchase in greater volumes in order to grow their business.
The Trade Finance Price
The quote that we found them was:
Trade finance facility limit of £60,000
A service charge of 2% per 30 days is subject to a minimum of £7.2K per annum.
An arrangement fee of £1,625 + VAT.
Annual renewal fee of 0.25% of the facility limit (plus VAT).
Getting A Quote For Your Company
If you want to know the price for your business please get in contact or call Sean on 03330 113622.